AcquiVision is a software company with 25 Years Designing Software, Websites and Databases since 1994. AcquiVision Website Design, e-commerce, Software Application Development, Database Design and Administration, SEO (Search Engine Optimization), Website Hosting, Managed Hosting, Email Hosting, Database Hosting, Domain Name Registration, IT Solutions, Data AcquiVision and Financial AcquiVision Software Applications since 1994
Science Fiction Fantasy / SF Novel / eBook
Those Who Live Forever
Remembering what he was going to do, the Entity From Within Frodge thought again of Uccalamin and once more found himself on his merry way. This time he saw planets, planetoids, stars, and other astronomical bodies as he spirited off. Flying through a solar prominence, the Entity From Within Frodge remembered, was not the most of intelligent things to do, especially when he found himself catapulted backwards head over tail, struck by weak atomic forces (magnetic force) produced by a solar flare. He was lucky not to have got himself caught in an electrical loop, which would have trapped him like the brain's Faraday cage until the field weakened enough to enable him to escape. Many entities have found themselves sucked into and warped through Black Holes because of this electrical field trap. The trip home, after such an event, is long and hard as even entities take a while to travel the billions of mega light years between universes.
Those Who Live Forever Kindle Edition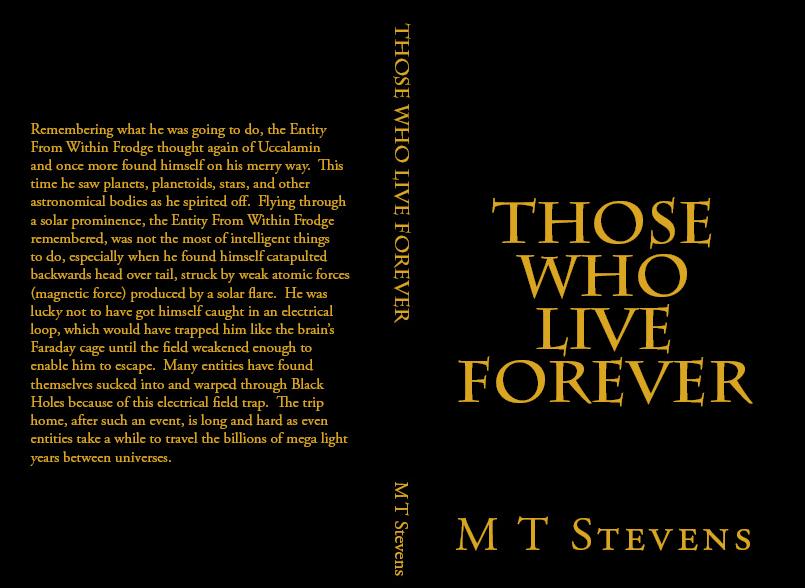 Those Who Live Forever Paperback Edition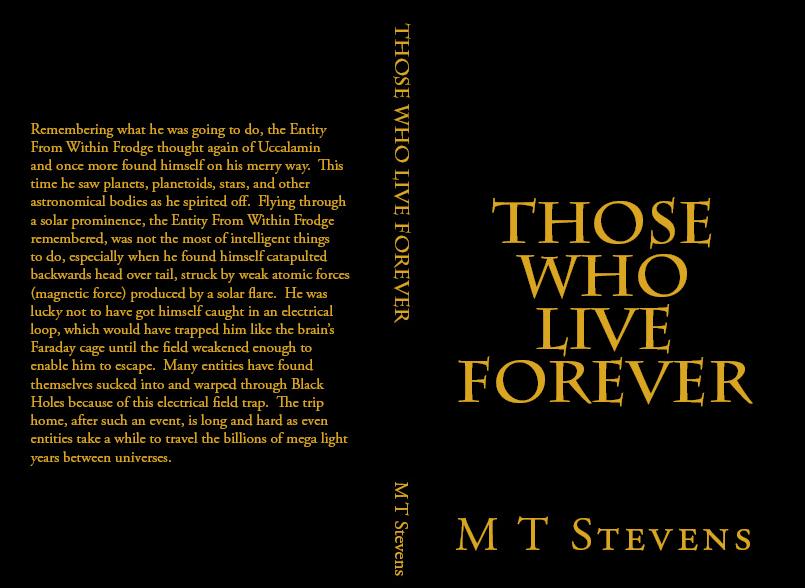 Time Is Everything
UK Based Company
This is why AcquiVision is the world's best value for money bespoke database, software, website, IT consultancy engineering development company.
Software Design
We design Desktop, Client / Server and Website Applications. We program in all of the popular modern computer languages.
Website Design
Hosting and eCommerce Solutions. Professional Database Driven websites. Hosting your website with us will give you access to our Website, Database and Software Developers.
Software Consultancy
Business Analysis, Computer and Project Management. We provide Custom, Bespoke Software solutions.
Database Design
We Design, Administer and Manage databases for the Office and Websites.
Data AcquiVision
Developing Database and Data Logging software solutions for business and industry. Databases we build include Azure, SQL Server and MySQL.
Financial AcquiVision
Custom Business Software, Financial Software and Database Systems. Client Management, Management Information (MI), Key Performance Indicators (KPIs) and Statistical Analysis designed for your needs.
Data AcquiVision
Data AcquiVision is the division of our business that concentrates on building professional database and data logging software solutions. We have a wealth of experience in consultancy and providing software solutions since 1994.
Financial AcquiVision
Financial AcquiVision is the division of our business that provides Accounting, Business, Financial and Management Software to help you grow and manage your business wealth. Our programmers have accountancy qualifications and have worked in the financial services.
Accounting Software Solutions
We build Database, Software and Website solutions for your accounting needs.
AcquiVision developers have years of experience within the Financial Services, providing desktop, database and website answers to problems.
Article List
---